Adult Services
Are you feeling anxious? Depressed? Overwhelmed? Hopeless?

We Can Help!
Eagle Quest offers a wide variety of therapeutic services that are fully covered through Medicaid Fee-For-Service at no cost to you.
• Therapeutic Counseling
• Case Management
• Medication Management
• Basic Skills Training
• Psychosocial Rehabilitation
Our Mission: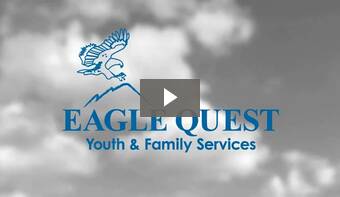 Helping members of our community
reach new heights through quality behavioral healthcare and unmatched customer service.

A better tomorrow starts today...
Youth Services:
Therapeutic Counseling
Counseling can help you feel better, succeed with life's challenges, stop addictive behavior, and help bring you and your loved ones closer together. Meet with Eagle Quest's professional therapists to find out how.
Learn More...
Community & Family Based Services
Eagle Quest's Community-Based Services provide services to youth and their families through counseling, case management, enrichment activities and more.
Learn More...
Foster Care
Becoming A Foster Parent Just Got Easier!
• Sign-up for a free information session today!
• Check out our limited time exclusive sign-on incentives!
Learn More...
Youth Programs
Every youth at Eagle Quest has the opportunity to participate in monthly activities that increases learning, practical skills, confidence and team building.
Learn More...